I Haunt You Haunts Off-Broadway
This is a story about a story, and we're already in Act Three. Here's a quick recap:
Act One began ten years ago when I scribbled the working title "Duet" onto the cover of a composition notebook. The vision was to produce a completely original (always) full length stage show starring my husband and myself. Goal written in ink, manifestation begins...slowly.
Act Two didn't start until 2020, when we finally decided what "Duet" was to become. We were on an inspiration trip in New York, studying shows with similarities to our own. 
"I know Duet is a love story (another always), but I don't want to do it unless it's spooky too." I said out loud in unexpected realization. Then I Haunt You was born, a spooky play on the expression "I heart you" and obviously a ghost story in the making. I wrote the first scene lying in bed one morning in our NYC Airbnb. In 2021, we opened the show in own little theater in Eureka Springs, Arkansas. 
Our audiences loved it! They still do, and it's playing now at the Melonlight Ballroom.
This is Act Three. The show was designed to travel light, featuring virtually no set pieces, only essential props, and a myriad of fabulous costumes. The production can play with a team of only four - that includes actors, front and back of house, tech, and crew. (Yeah, we all do a lot of things.) We designed it to be our first traveling show. 
Now, we're developing a team in NY, expanding our reach, and opening new doors. The possibilities are infinite. And we're not entirely sure what happens in Act Three, because we're in it. I know how I Haunt You ends, because I wrote it, and I think it's a pretty saucy little ending. But mine and Raymond's Act Three? Melonlight's Act Three? To be written... And we'd love to write your name in, seriously. 
Help Us Reach Our 

$20,000

Goal by Midnight after our New York Debut!
So far, we've raised

$8,270!
In Case We Haven't Met...
My name is Emily Ulibarri and my husband is Raymond. We started Melonlight in 2010, but the vision came long before that. We began as a dance studio, specializing in partnership dance with a strong emphasis in creative performance and storytelling. Melonlight was always meant to be a production company. 
Now, we have our own immersive theater venue in Eureka Springs, Arkansas, and over ten original full length productions and countless small performance projects in our repertoire. Our shows:
are both suspenseful and romantic

are immersive in our unique use of space and audience interaction
are a complete sensory experience featuring phenomenal soundscapes, delicately timed lighting, and gorgeous costumes

invoke your imagination in an original and thrilling way

feature magnetizing dancing seamlessly placed within fully scripted storylines

tell stories that fill your heart with emotion and leave you pondering deep questions

are truly enjoyed by our audiences
It's nice to meet you. I hope you can attend one of our shows soon. Maybe in NY?!
Prefer Venmo?
No problem. Scan the code to contribute any amount and we'll deliver all your perks!
Help Us Reach Our 

$20,000

 Goal by Midnight

 

after our New York Debut
!
So far, we've raised

$8,270!
Why Aren't We Crowdfunding on a Public Platform?
(like Kickstarter, or something?)
Short answer? Because we don't need to. We have all the business capabilities to create and run a successful campaign like this one (starting with this pretty webpage I built, like it?) AND those platforms - as great as they are - take anywhere from 5-13% + another 3% in credit card fees for their services. So we decided to run our own campaign to mitigate the need of inflating our fundraising goal to cover the platform fees. 
INSTEAD, we're raising what we truly need for our project. AND we're kicking off our budding new business mission: Entertainment for Mother Earth. We start small by donating a portion of our funds raised and tickets sold to this ridiculously incredible and inspiring organization called Jungle Keepers, who are protecting the Amazon rainforest with a brilliant concept and actual feet on the ground and hands in the dirt - they're amazing! This "collaboration" is just the beginning of our vision for future projects, and I can't wait to tell you what's in store!
Make a Contribution to Melonlight (+ thus to Jungle Keepers)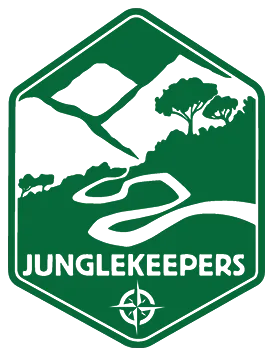 Risks + Challenges
There's always a risk. We could get a flat tire on the way to New York. I kid, but really, fingers crossed we don't get a flat tire. (And yes, we're driving, even a "travel-light" show has a lot of things to transport.)
The real risks are that we go to NY and no one shows up on show night - no ticketed guests, no industry professionals as planned. Or everyone shows up and everyone hates the show, they tell us to get out of NY and never come back! Or...I don't know, that's about it. We'll be fine.
There are plenty of challenges, but that's just another word for learning, and we're cool with that. #StudentsForLife
Make a Contribution
Our Off-Off Broadway Venue is On Broadway
I adore this minor and unimportant detail. Well, it's actually extremely important if you're attending our One Night Only Manhattan Presentation - in that case you probably want the correct address, which is 404 Broadway. 
Our venue is absolutely not a Broadway venue, it's not even an Off-Broadway venue technically. And that's not what we're after. Our shows are designed for intimacy, and we've discovered this groovy gallery style performance venue in Soho that promises to be the perfect backdrop for our New York debut.
It features a huge white cyclorama which will brilliantly display our colorful lighting design and plentiful costumes. It's intimate layout combined with our immersive performance style will allow for only 60 guests. 
Contribute Now
Upon entering our unique entertainment venue, you'll meet Caroline, a mistress at Shiner's Saloon. Later she'll introduce you to Luis and Lorelei, a rustic and seductive pair harboring a dark secret in the back rooms of that dusty old American saloon.
With a flash of light, you'll transcend time to meet the elegant Rose and her charming William from across the pond, the Atlantic that is. Their love is the kind fairytales are written about...almost.
In another blink, you'll find yourself in Brooklyn circa 1960 in Michael and Sheila's stylish apartment. They're about to leave for their honeymoon. "It's going to be perfect..." she thinks.
Each of these enchanting couples, played by husband and wife / show creators Raymond and Emily Ulibarri, are searching for their own Manifest Destiny, their bright future, their American dream.
When a unique tragedy befalls each couple, "I heart you" becomes "I haunt you" in this undeniably romantic and thought provoking ghost story.  
in Eureka Springs
9/2-10/28
At the Melonlight Ballroom
2 Pine St, Eureka Springs, AR
Get Tickets for ES
Contribute + Share
Thanks for reading friend! Now's your chance to be a part of the energy propelling Melonlight to the next level! We invite you to make a contribution in any amount that's comfortable to you, and then enjoy the fun perks we're offering! And if you're not interested or able to make a contribution, you can still share our project with people you know and send us your love in words of encouragement. 
As you know, we're simply dying to entertain you.
Help Us Reach Our 

$20,000

Goal by Midnight after our New York Debut!
So far, we've raised

$8,270!
Prefer Venmo?
No problem. Scan the code to contribute any amount and we'll deliver all your perks!