SPECIAL EVENT ON FRIDAY JULY 14TH!
Of course, other show dates are available, but this one will be something we've never done before... Silence in the Jungle WITH THE LIGHTS ON! Enjoy secrets revealed as our lighting tech "forgets" to go to BLACKOUT.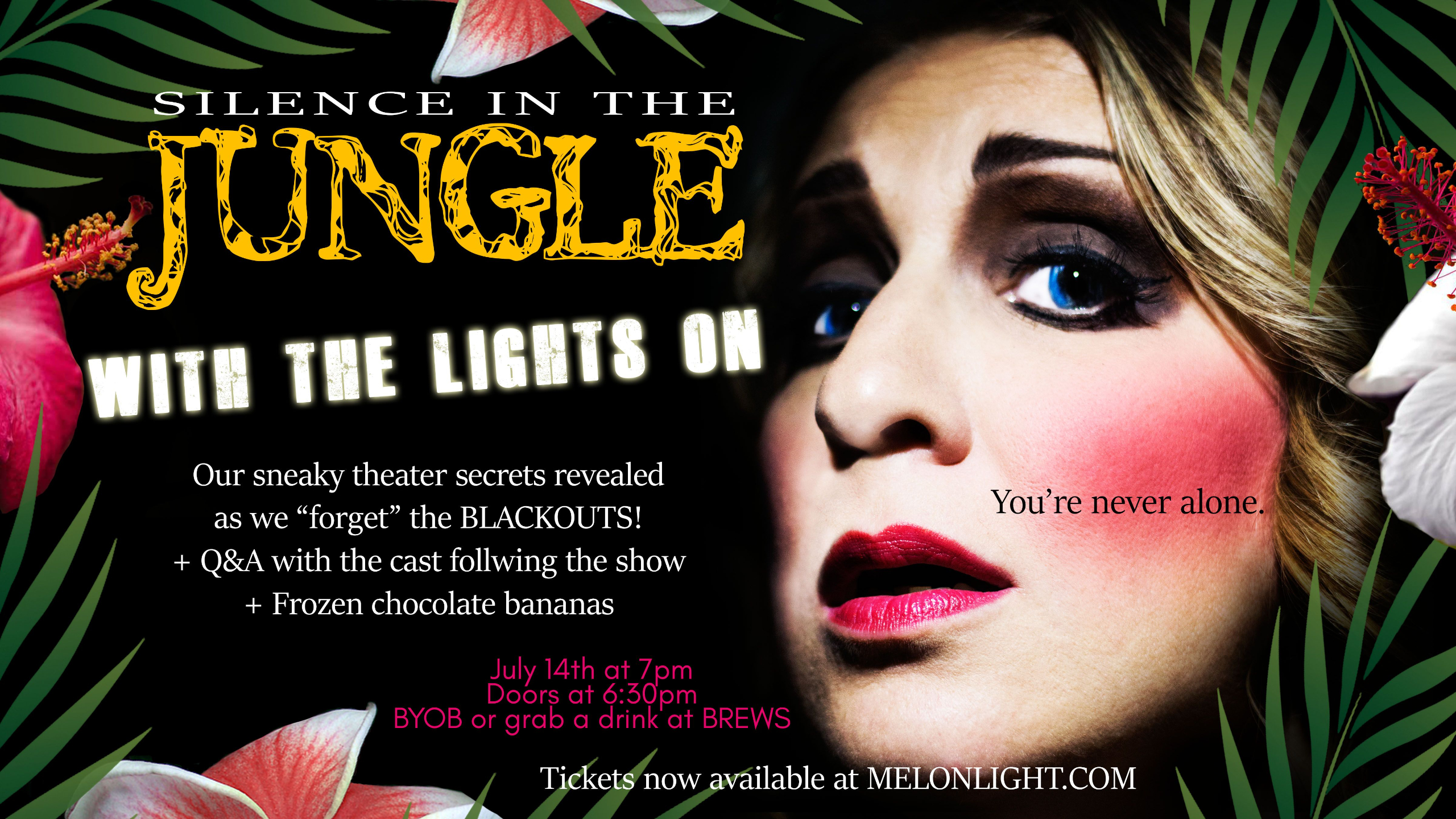 Our Guests Say It Best
We're literally ecstatic about our five star reviews! We produce performances because it's what truly makes our hearts beat. When our work is enthusiastically and lovingly received by our guests...the world divine!
See what these two darlings had to say.
Is this show OK for kids?
Do I have to participate?
"Loved the fantastic acting, intimate atmosphere, and a treat for the senses!"
-Olena
Let Us Stalk You
(like a jaguar)
Just kidding. We'll only send you occasional news love letters featuring behind-the-scenes stories and great tickets deals.
We will not share your email with anyone.